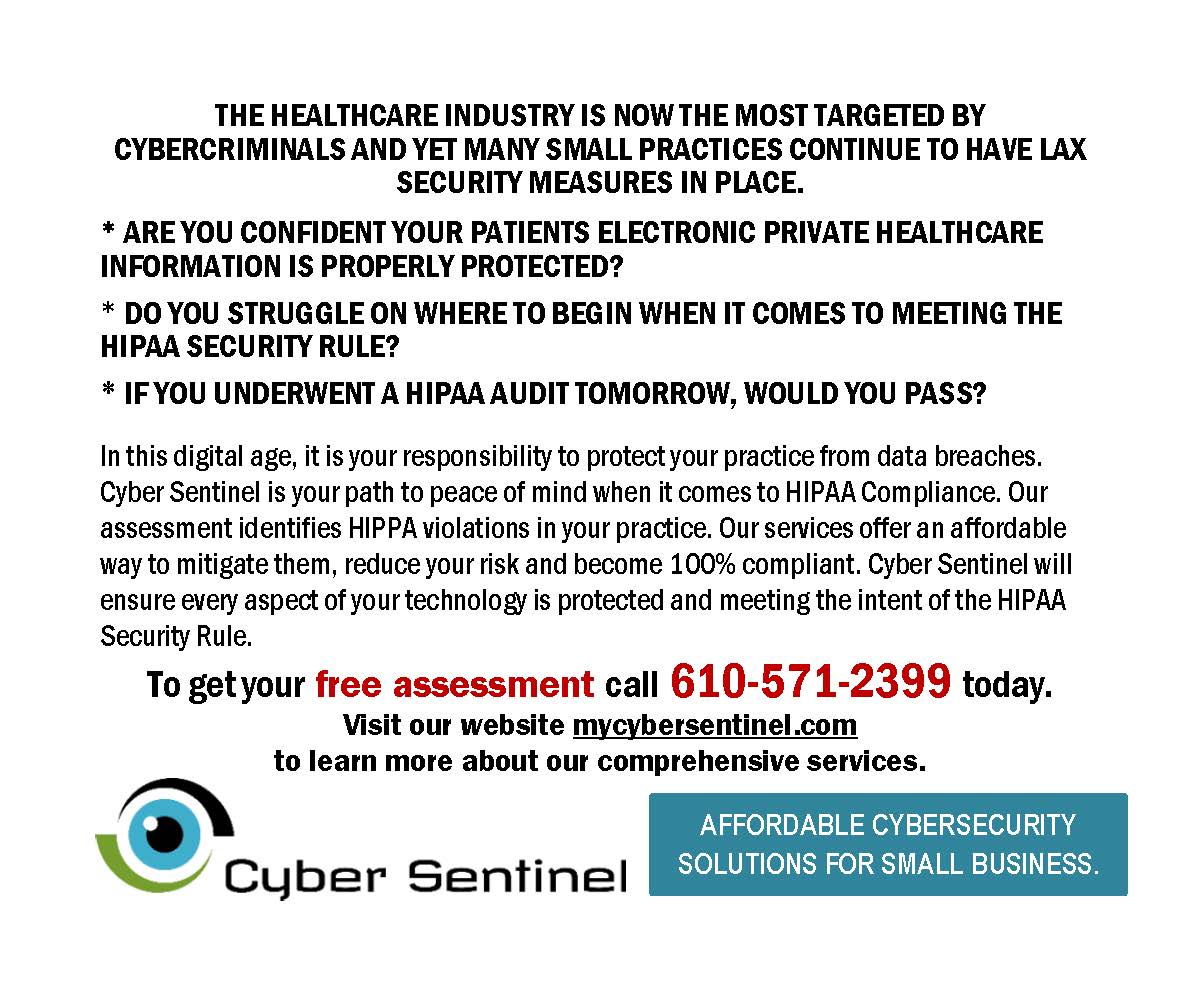 The healthcare industry is now the most targeted by cybercriminals and yet many small practices continue to have lax security measures in place.
* Are you confident your patients electronic PRIVATE healthcare information is properly protected?
* DO YOU strugglE on where to begin when it comes to MEETING the HIPAA Security Rule?
* IF YOU UNDERWENT A HIPAA AUDIT TOMORROW, WOULD YOU PASS?
In this digital age, it is your responsibility to protect your practice from data breaches. Cyber Sentinel is your path to peace of mind when it comes to HIPAA Compliance. Our assessment identifies HIPPA violations in your practice. Our services offer an affordable way to mitigate them, reduce your risk and become 100% compliant. Cyber Sentinel will ensure every aspect of your technology is protected and meeting the intent of the HIPAA Security Rule.
To get your free assessment call 610-571-2399 today.
Visit our website mycybersentinel.com
to learn more about our comprehensive services.